There's a multitude of applicants, visitors and common citizens flowing through government agency offices on any given day, but it's hard to say if anything actually got done efficiently.

How do you know which branch of government is functioning effectively and able to see more visitors? Is it doing better than other agencies? Which section or office within an agency is providing faster service than others?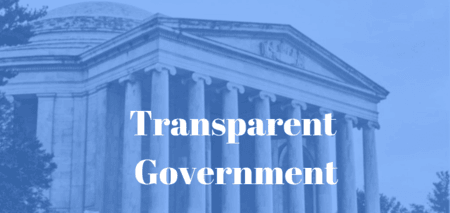 The way forward is transparency in government by implementing visitor identification software. Listed below are five key steps that will improve government transparency by collecting and analyzing visitor data and feedback and periodically sharing the same with the public.
1. Identify all the channels you can, listen to and offer services for your visitors. This means walk-ins, phone, email, SMS, social media, and mobile app.
2. Implement visitor identification software. This should include a customer call tracking system and a virtual queue management system.
3. Integrate the queue system with your eGov IT backbone, CRM and other existing systems.
4. Set up custom reporting from the QMS, based on data queries such as period, office location, service, average wait times, average service times, number of visitors waiting, etc.
5. Based on the analysis of the above data, you can decide what changes need to be made in specific branches as well as agency-wide.
For example, if the number of people waiting at an agency office drops down to below 80% of what it was before the QMS implementation, then you can recommend that they make use of the free waiting space to add new services and additional counters that will make government even more efficient.
This is the kind of data and transparency that a queue system will bring to your organization. The segmented data that gives you the metrics required to get a handle on office location, service consumption and agency-wide performance in terms of average wait times and other key customer experience metrics.
You have to track the entire visitor journey from the minute they request a meeting to the time the transaction is closed and the citizen exits after getting the service they came for.
Who was your visitor today? Did they ask for a meeting? What did they come for? When did they come? How long did they have to wait? Did they receive the service they came for? Which employee or employees served them? Was there any SLA breach of the service levels you have agreed to provide?
The data required to generate detailed reports with answers to the questions above need visitor identification and segmentation.
But not all visitors will book an appointment or let you know before they arrive at a government office. Even those who do schedule appointments are entered into a logbook somewhere, and the data is almost always unused because it's not a full set of all your visitors for that day or week or month.
That's why you need a queue management system that lets citizens get into a digital queue from anywhere. One of the key benefits is that the person getting into the queue is identified at the point of entry into the queue. This means it is a complete record of all of your visitors and serves as a system for authentication of visitors.
This is how you can improve government transparency through customer identification, and you end up happy citizens who got the service they came for - without having to suffer long waits and crowded government offices.